← review Lavender Dreams
Dianne Aitken →
NYCO Scholarship Recital
May 15, 2010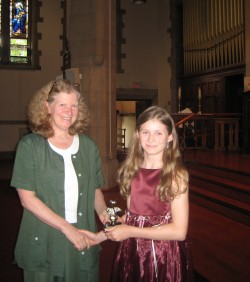 Young Isabel Maddocks was awarded the trophy for best performance of one of my Compositions for the NYCO Music Festival. Her she is receiving her trophy at the gala recital!
This entry was posted in
Miscellaneous
. Bookmark the
permalink
.
← review Lavender Dreams
Dianne Aitken →
Comments are closed.