Excited that my violin works have been accepted in the ACNMP Contemporary Showcase Syllabus.
The Syllabus can be accessed at this link: Violin Syllabus | ACNMP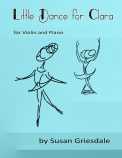 'Little Dance for Clara' – A charming little dance for violin and piano is included in the Syllabus.
http://www.susangriesdale.com/strings/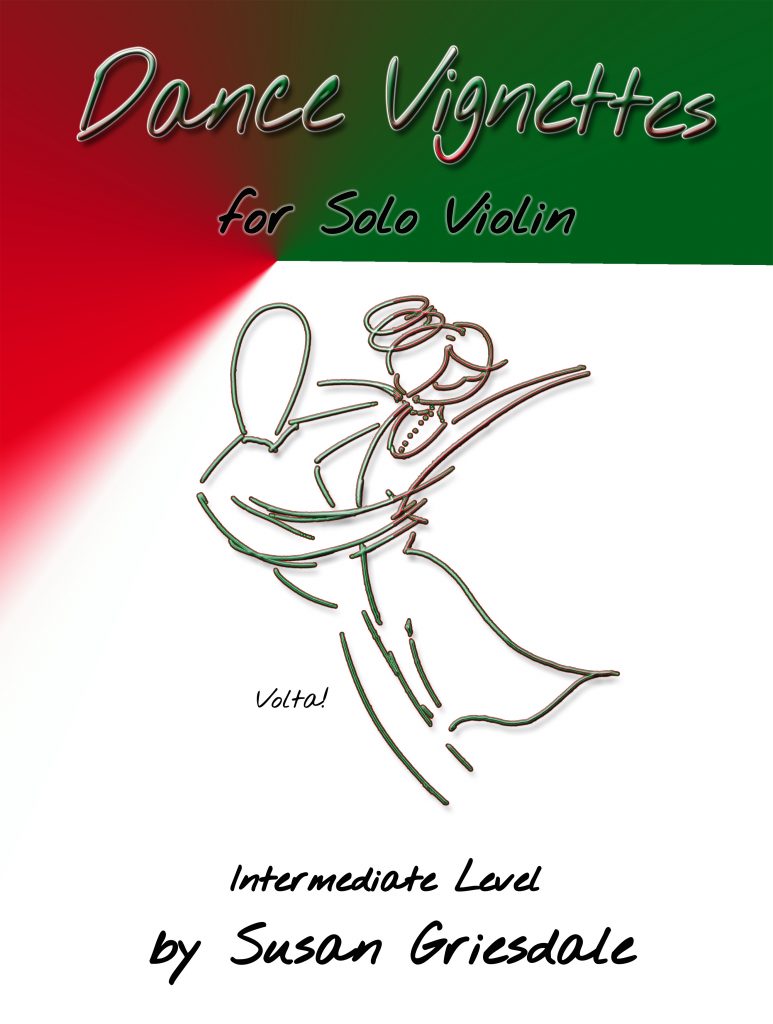 Dance Vignettes Collection – An engaging collection of dances for solo violin using synthetic scales. Dances include Pantomime Waltz, Tarantella, Caper Dance, Cinque Pace, Tango, La Volta, Jig, Farruca, Csardas, and Bolero.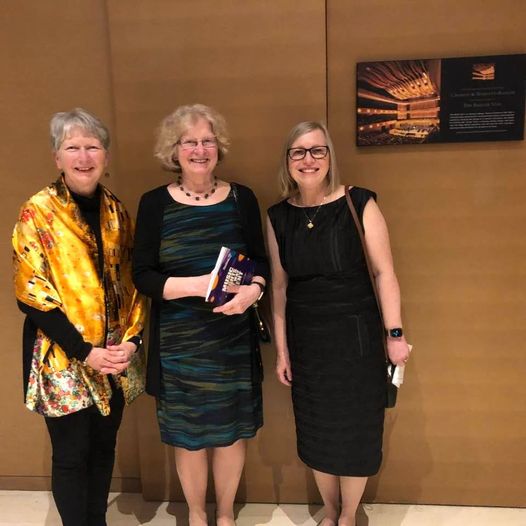 At Koerner Hall for the Music Lights the Way Gala concert celebrating the launch of The Royal Conservatory 2022 Celebration Series, 6th Edition with two of my talented composer friends from Red Leaf Pianoworks. So honoured to have our piano music included in these inspirational and inclusive publications.
RCM Piano Syllabus 2022 Edition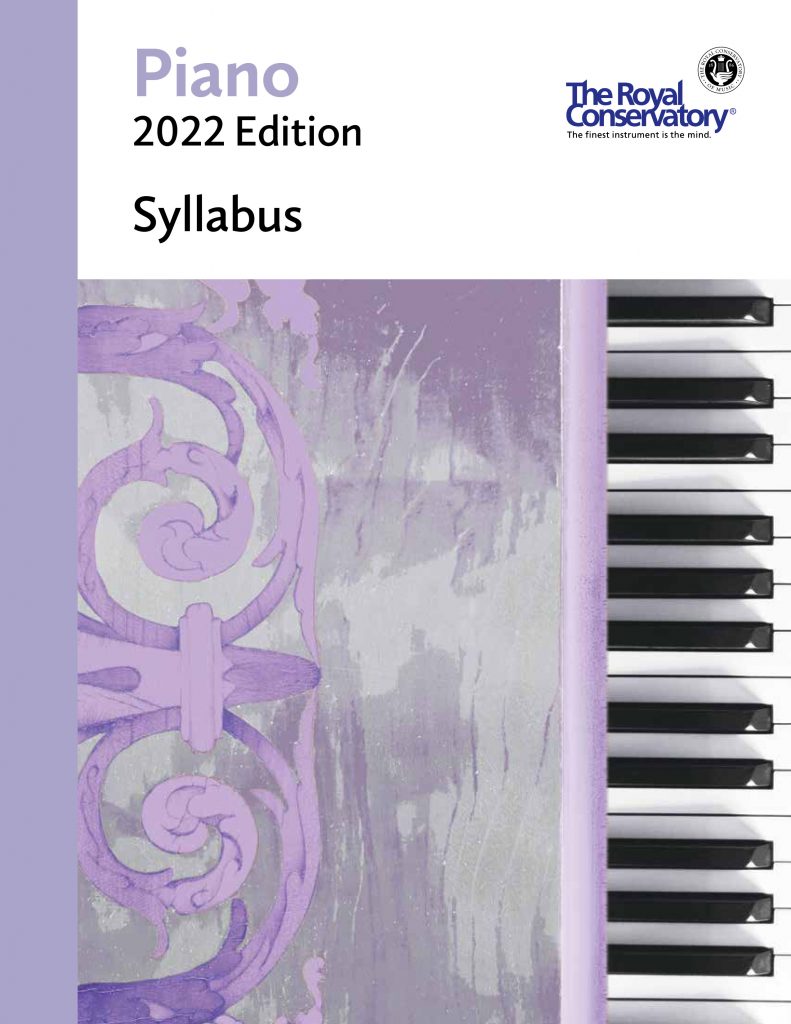 A number of my compositions have been included in the new RCM Piano Collections and Syllabus. Arctic Voices piece is included in the Grade 3 Repertoire book. The following pieces are also listed in the Syllabus. Arctic Fox for Grade 4, Sleepwalking from Piano Mime for Grade 5, Lament for the Polar Bear and Dancing Skies both from Arctic Voices Collection for Grade 6 Toques and Parkas from Arctic Voices Collection for grade 7.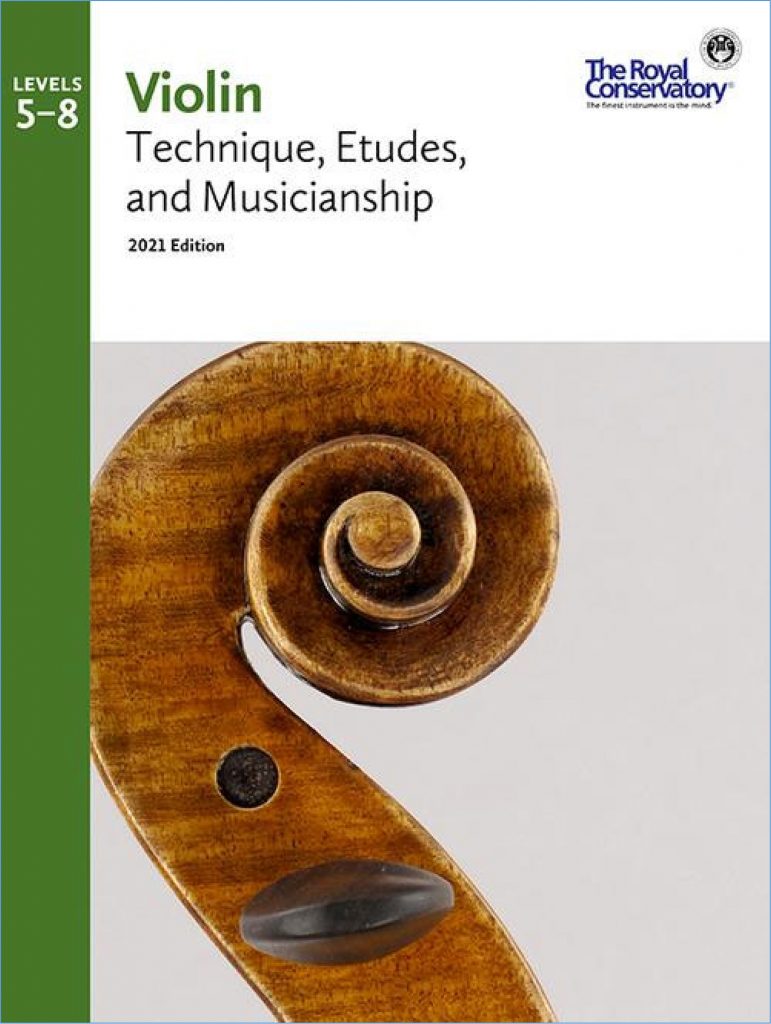 Happy to announce that the 2021 RCM Violin Series is publishing Jolly Rondo from my Violin Collection 'Soundplay'. It is contained in the RCM Technique, Etudes and Musicianship Levels 5 to 8 book.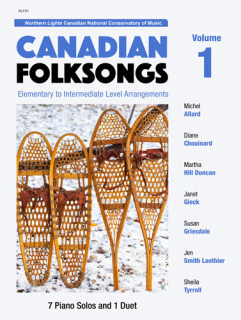 I was excited to have my 'Huron Carol' duet selected to be included in the Canadian National Conservatory's publication of Canadian folksongs in celebration of Canada's 150th Birthday! Here is a short score sample.
You can purchase the book on the CNCM website at this link.
Good News! My Jester's Dance duet has been selected for publishing in the CNCM Early Intermediate Duets Collection. The collection will be released in August 2016 at the Summer Sizzle Convention in Yorkton Saskatchewan.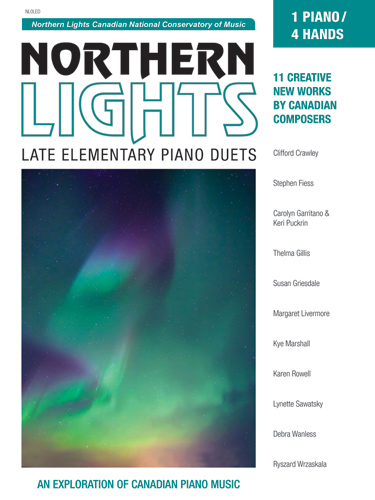 My duet, 'Willow', (1 Piano 4 Hands) has just been published in the new CNCM (Canadian National Conservatory of Music) Northern Lights Late Elementary Piano Duets Collection. A sample of the score to be uploaded soon at  http://www.susangriesdale.com/duettrios/.
I'm excited to be included in the new RCM 2015 Piano Syllabus with pieces listed at the grades 3, 4, 5, 6 and 7 levels.  My 'Arctice Voices' and 'Piano Mime' Collections are represented.  The Grade 3 Celebration Series Repertoire book contains my piece Arctic Voices.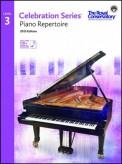 The CMC (Canadian Music Center) has just published my choral work Elements for mixed chorus, piano and percussion. It is available at the CMC Website. 
The 2013 RCM Violin Series contains Jolly Rondo, from my Violin Collection 'Soundplay'. It can be found on the RCM Bookstore Webpage. Also, a look at the score and a sound sample can be heard on the  Collections, Instrumental page.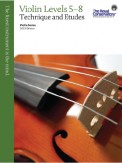 Good News! 'The Jitters' from Out of the Box has be selected by the CNCM selection committee to be published in Northern Lights Discoveries Level 8B. This book will be available in July 2013.

'Antique Lace' was performed at Summer Sizzle 2012 in the Gala Premier of new Canadian works. This piece is published in CNCM'S newest Northern Lights Level 8 book which is now available. You can hear a sound sample of this piece on the Compositions Piano collection page – in the Piano Poems book.